Your Student Beans iD
Unlocking a world of student discounts from thousands of stores online and in-store, Student Beans iD gives you access to more savings than any other student iD card. It's free, it's fast, and it'll save you money. Every. Single. Time.
Big brand energy
Whatever your vibe, there's a brand for you. Log in to discover exclusive deals at big brands like Apple, ASOS, 16-25 Railcard, Nike and many more.
Shop in-store or online
Whether you're at home or on the go, there's loads of ways to save at Student Beans. Redeem discounts in-store using your in-app Student Beans iD, or shop online using our app and website to grab your discount code.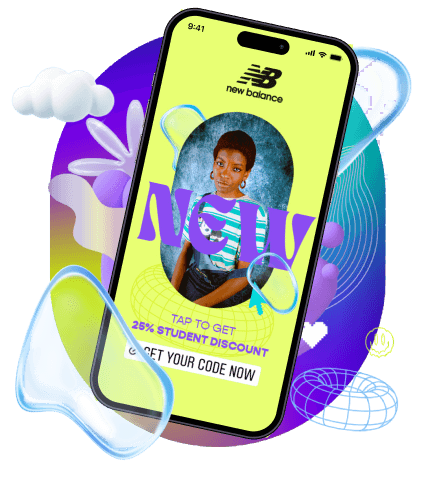 Save on brands' websites
You can even bag student savings on your fave brands' websites. Lots of online stores have integrated with us to provide your Student Beans iD directly on their website, making it even easier and quicker for you to redeem your discount.
Become a brand partner
We help brands connect with over 165 million students, across 52 countries. The gateway to success with Gen Z starts here…